Review:
Originally formed as a side project to leader Mike Rutherford's better known band Genesis, in which he was the bassist, Mike + the Mechanics went on to find success on their own. "Featuring lead vocals from Paul Carrack-of Ace, Squeeze, and solo fame-and Paul Young, formerly of Sad Café, the band built its stellar reputation with smashes including 'All I Need Is A Miracle,' 'Silent Running,' and 'The Living Years.' After Young passed away in 2001, they were inactive up until this nine-song collection." AZ
"Rewired is a fine record" BE which "finds Mike + the Mechanics in top form, renewed creatively as they return to the recording spotlight" AZ with their "signature dramatic pop-rock." AZ The album is "a mix of pop/rock synth-orchestrated balladry that favorably recalls both the mid-'70s work of Genesis and the more pop-focused work of Phil Collins." BE
"Paul Carrack's singing is excellent, and Mike Rutherford and Robbie McIntosh's playing (and Rutherford's programming) are seamless and always interesting; only when Rupert Cobb takes over the programming, on Perfect Child, does the music veer a little too far out of rock and into the pop category, but the interlude is forgivable and the song is pretty enough to carry off the switch in mood." BE
---
Review Source(s):
---
Related DMDB Link(s):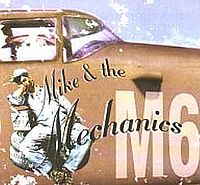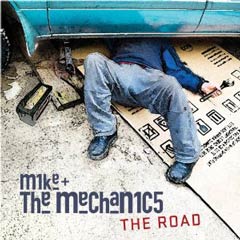 ---

Click on box above to check out the DMDB on Facebook.
---
Last updated May 4, 2011.