Review:
Depending on who you ask, Metallica's eponymous 1991 release (nicknamed The Black Album for its monochromatic cover) "is either the band's musical high point or the beginning of its downfall." GW Previously, the group "wrote scathing diatribes about such topics as our desensitized society and the horrors of drug addiction, signed with a major record label, and then watched millions of kids buy these spewings, all without the benefit of one hummable melody." EW "After the muddled production and ultracomplicated song structures of ...And Justice for All, Metallica decided that they had taken the progressive elements of their music as far as they could." AMG After all, "You can only pound your head against a wall for so long before you get a headache." EW
<!—Amazon Ad -->
In an attempt to simplify their sound, "rock's pre-eminent speed-metal cyclone" EW tapped Bob Rock, who had produced Bon Jovi and Mötley Crüe, to give them "crisp, professional production" AMG and add "a previously nonexistent warmth and depth to their sound." GW The group "slowed down the tempos, streamlined the arrangements" GW and "the songs are tighter (the nine-minute behemoths of Justice are gone)." EW In addition, "the arrangements more concise, and the band plays actual hooks." EW
Enter Sandman
"The band still roars and lumbers like Godzilla partying in Tokyo, but the lyrics are, well, introspective." EW "The best songs are more melodic and immediate, the crushing, stripped-down grooves of Enter Sandman, Sad but True, and Wherever I May Roam sticking to traditional structures and using the same main riffs throughout." AMG They "are three of the most direct and compelling tunes in Metallica's catalog." GW
Wherever I May Roam
On "Sad But True," "grunting singer James Hetfield confesses his devotion to his partner while chastising her for not taking responsibility for her day-to-day life. Granted, it's not ''Feelings,' but huge leaps in emotional expression may be too much to expect from a band that titled its first album Kill 'Em All." EW Meanwhile, "Sandman," "Roam," and God That Failed are examples of how the group crafted "slower and more groove-oriented" AZ material while still featuring "the same heavy riffs and heavier rhythms that have always been a feature of Metallica's music." AZ
Sad But True
Metallica "avoid the slash-and-burn guitar riffs that had always punctuated the band's ballads." AMG The "introspective" AZ The Unforgiven is "a sulking rumination on one man's ruined life." EW It "starts slowly, with crystalline overlays of acoustic and electric guitars, and builds to a cruncher with Kirk Hammett's emotional, vibrato-drenched guitar solo. By welding the jackhammer attack of thrash to the complexities of old-fangled art rock, Metallica may have invented a new genre: progressive thrash." EW
The Unforgiven
The "full-fledged love song" AMG Nothing Else Matters is "complete with string section, which works much better than might be imagined." AMG "The video was extra jaw-dropping, showing the lads being (gasp!) sensitive in the studio." BL Of the change in their sound, frontman James Hetfield said, "It's scary to look out [at a show] and see couples hugging during that song." RS500
Nothing Else Matters
"The song- and riff-writing slips here and there, a rare occurrence for Metallica, which some longtime fans interpreted as filler next to a batch of singles calculated for commercial success." AMG While "the hard-core gagged at Metallica's blatant commercialism," BL "the band's newly pared-down assault converted millions, making thrash seem almost mainstream" BL and "the biggest band in the world" GW with "one of the bestselling metal albums ever." RS500
"In fact, the band's popularity exploded so much that most of their back catalog found mainstream acceptance in its own right, while other progressively inclined speed metal bands copied the move toward simplification." AMG At its best, Metallica "deservedly captured the heavy metal crown" AMG with "some of the best songwriting Metallica has ever done," AZ but it "also foreshadowed a creative decline." AMG
---
Review Source(s):
---
Related DMDB Link(s):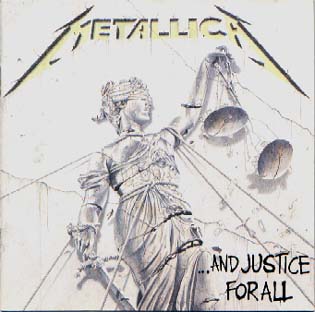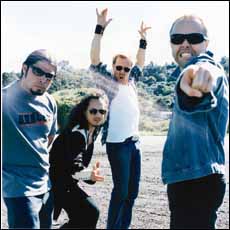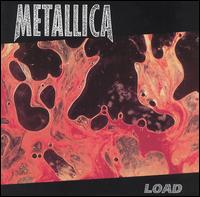 ---

Click on box above to check out the DMDB on Facebook.
---
Last updated January 29, 2013.