Review:
"Call Death Magnetic Kirk Hammett's revenge. Famously browbeaten into accepting Lars Ulrich and producers Bob Rock's dictum that guitar solos were 'dated' and thereby verboten for 2003's St. Anger – a fraught recording chronicled on the 2004 documentary Some Kind of Monster – Metallica's lead guitarist dominates this 2008 sequel, playing with an euphoric fury not heard in years, if not decades. This aesthetic shift isn't because Hammett suddenly rules the band: powerless to add solos to St. Anger, he couldn't reinstate them without the blessing of Ulrich and James Hetfield, the politburo of Metallica. The duo suffered some combination of shame and humility in the wake of the muddled St. Anger and Monster, convincing these two unmovable forces to change direction. They ditched longtime producer Rock – who'd helmed every album since 1991's breakthrough blockbuster Metallica – in favor of Rick Rubin, patron saint of all veteran rockers looking to reconnect with their early spark. Rubin may be the go-to producer for wayward superstars but as the producer of Slayer, he's also rooted in thrash, so he understands the core of Metallica's greatness and gently steers them back to basics on Death Magnetic" (Erlewine).

"Of course, Metallica's basics are pretty complex: intertwined guitar riffs, frenetic solos, and thunderous double-bass drums stitched together as intricate seven-minute suites. Metallica slowly weaned themselves away from labyrinthine metal during the '90s, tempering their intensity, straightening out riffs, spending nearly as much time exploring detours as driving the main road, all the while losing sight of their identity. This culminated in the confused St. Anger, a transparent and botched attempt at returning to their roots, crippled by the chaos surrounding the departure of bassist Jason Newsted. With all their problems sorted out in public – including replacing Newsted with Robert Trujillo, who acquiesces to the Metallica custom of being buried far, far in the mix – the group embraces every gnarled, ugly thing they eschewed in the years since Metallica. Death Magnetic bounces the band back to the days before Bob Rock, roughly sounding as if it could come after ...And Justice for All. Such a deliberate revival of the glory days can be tricky, as it could make a group seem stuck in the past – or, just as badly, they can get essential elements wrong – but Death Magnetic is a resounding success because they hunker down and embrace their core strengths, recognizing that their greatest asset is that nobody else makes noise in the same way as they do" (Erlewine).

"That's the pleasure of Death Magnetic: hearing Metallica sound like Metallica again. Individual songs and, especially, Hetfield's lyrics – less the confessional ballast of St. Anger, more a traditional blend of angst and terror – are secondary to how the band sounds, how they spit, snarl, and surge, how they seem alive. Metallica isn't replicating moves they made in the '80s, they're reinvigorated by the spirit of their early years, adding shading they've learned in the '90s, whether it's the symphonic tension of The Unforgiven III or threading curdled blues licks through the thrash. Listening to the band play, it's hard not to thrill at Metallica's mastery of aggression and escalation. There is no denying that the band is older and settled, no longer fueled by the hunger and testosterone that made their '80s albums so gripping, but on Death Magnetic older doesn't mean less potent. Metallica is still vitally violent and on this terrific album – a de facto comeback, even if they never really went away – they're finally acting like they enjoy being a great rock band" (Erlewine).
---
Review Source(s):
---
Related DMDB Link(s):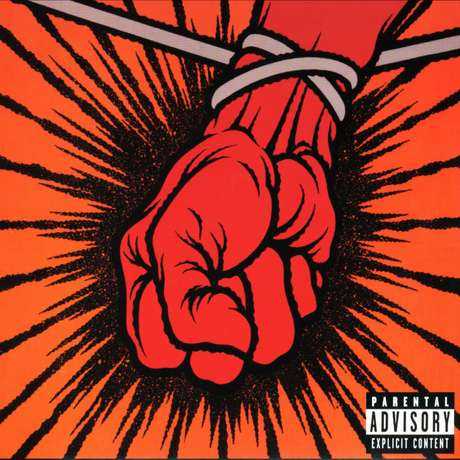 ---
Last updated January 30, 2009.