Review:
"Massive Attack set the standard for trip-hop long before anyone could categorize" RV the genre which "filtering American hip-hop through the lens of British club culture." AMG Blue Lines was the genre's "first masterpiece," AMG "effectively exposed the connections between classic soul, dub reggae, hip-hop and even psychedelic rock into a record that a new generation could understand and no one could deny." URB
The album's "dark moodiness…exists in that twilight realm between sleep and waking" RV creating "a stylish, nocturnal sense of scene that encompassed music from rare groove to dub to dance." AMG It "balances dark, diva-led club jams along the lines of Soul II Soul with some of the best British rap (vocals and production) heard up to that point, occasionally on the same track." AMG
Safe from Harm
"The opener Safe from Harm is the best example" AMG of "this new breed of sound and all of the throbbing ecstasy it entails." RV "Diva vocalist Shara Nelson" AMG "lays the vocals over…pulsing beats and balances Tricky Kid's monotone rap style." RV
"Even more than hip-hop or dance, however, dub is the big touchstone on Blue Lines. Most of the productions aren't quite as earthy as you'd expect, but the influence is palpable in the atmospherics of the songs, like the faraway electric piano on One Love (with beautiful vocals from the near-legendary Horace Andy)." AMG
Five Man Army "makes the dub inspiration explicit, with a clattering percussion line, moderate reverb on the guitar and drums, and Andy's exquisite falsetto flitting over the chorus." AMG
Unfinished Sympathy
"Blue Lines isn't all darkness, either – Be Thankful for What You've Got is quite close to the smooth soul tune conjured by its title, and Unfinished Sympathy – the group's first classic production – is a tremendously moving fusion of up-tempo hip-hop and dancefloor jam with slow-moving, syrupy strings. Flaunting both their range and their tremendously evocative productions, Massive Attack recorded one of the best dance albums of all time." AMG
"By the time Blue Lines comes to a close with the layered orchestrations of Hymn of the Big Wheel, it's clear Moby, Fatboy Slim, Portishead and Radiohead owe Massive Attack a debt of gratitude." RV "It isn't just a visionary soul record; it's also a better slow-sex album than any other we can name." VB
---
Review Source(s):
AMG All Music Guide review by John Bush
RV The Review "100 Greatest Albums of All Time" by Clarke Speicher (October – November 2001; Vol. 128: numbers 12-23).
URB URB magazine. "The 50 Greatest Albums Ever" (July 2003).
VB Vibe 100 Essential Albums of the 20th Century, pp. 154-1964. (Dec. 1999)
---
Related DMDB Link(s):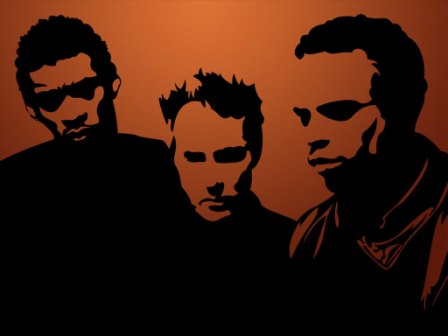 ---
Buy at Amazon:
---

Click on box above to check out the DMDB on Facebook.
---
Last updated August 6, 2012.